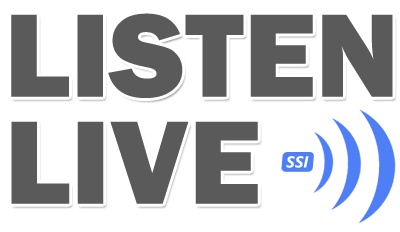 Home of 'The Better Music Mix!'

IMCRadio is a professionally owned, licensed, and operated independent free music marketing service on our own network. Our free service is unique in that we broadcast an open music format. This means that you will get a wide variety of free online music; music from all genres! We know that our listeners like to listen to free music while working, surfing the web, working out, or just relaxing, so, if you have something that you would like to hear, let us know! Also, if you have a programming idea let us know that too. Sponsorships are available for our entertainment talk show, Byrd Talk, and to become a sponsor, contact us here, or at the following address:
IMCRadio Administration
Attn: The Style Council
311 Pear Orchard Place
Ridgeland, MS 39157
769-218-6453
Braintrust@imcradio.com
Music submissions should
be made to the above address and to the attention of The Style Council! Be certain to send only your best material for review! We will only consider material that is of broadcast quality only (mastered professionally or high quality audio masters). Emailed submissions (mP3s, WAV) should be mastered at 320 kbps and not less than 190 kbps. Always include artwork (CD cover, 8 X 10s, and any accompanying videos) with your submissions. All submissions become the property of IMCRadio and its parent company, Impact Media Consulting.
IF YOU OPERATE A LICENSED INTERNET RADIO STATION AND ARE IN NEED OF MUSIC AND/OR PREMIUM PROGRAMMING FOR BROADCAST
then you qualify for our new music bank subscription service through our
IMCRadio.com Music Bank
. Your subscription would be based upon megabyte packages per month and are priced accordingly below. Purchase your station's subscription on our
Retail Special Order Page.
Upon the purchase of your subscription your station will be verified as a licensed internet radio broadcast entity. This verification process takes place immediately after your purchase is completed through PayPal.
This service is for licensed internet radio broadcasters only!
100 megabytes per month -- $30.00
200 megabytes per month -- $55.00
300 megabytes per month -- $80.00
Special Programming (Byrd Talk Syndicated Monthly Subscription) -- $150.00
These are monthly subscriptions and they can be renewed on the 30th day after their initial purchase.

Your subscription includes audio that is optimized for playback on your station utilizing
The Pure
,
our own custom designed audio mastering process. Each track will be audio mastered with an mP3 Pro codec and properly meta-tagged for broadcast license compliance. This service is meant to provide a reliable source of professional quality audio for internet radio broadcasters
no matter what your station's genre is
. As broadcasters you all know that your broadcast licenses require proper meta-tagging of all music played on your stations. Just as important, when your listeners are able to see what the name of the song is that is playing, the album that it comes from, and the name of the artist, then that listener is more likely to save your station into their favorites list. What this means for you is more listening time for your broadcast, and, isn't that one of the reasons that we do this anyway? Yes, it is possible to provide customer service through your internet radio station!
ATTENTION...ATTENTION...ATTENTION...
Do you have the talent, drive, and professional desire to operate your own internet radio station on our network? If so, contact us. We'd like to talk to you!

---
Business Card Marketing Service

---